Are you a long-time fan of crocheting who wants to hone your skills and find new patterns? Or are you a novice wanting to get started? Whatever your situation, it's time to stick your hooks into goodfibrations.net, a new site for crocheting and other forms of crafting such as knitting and sewing.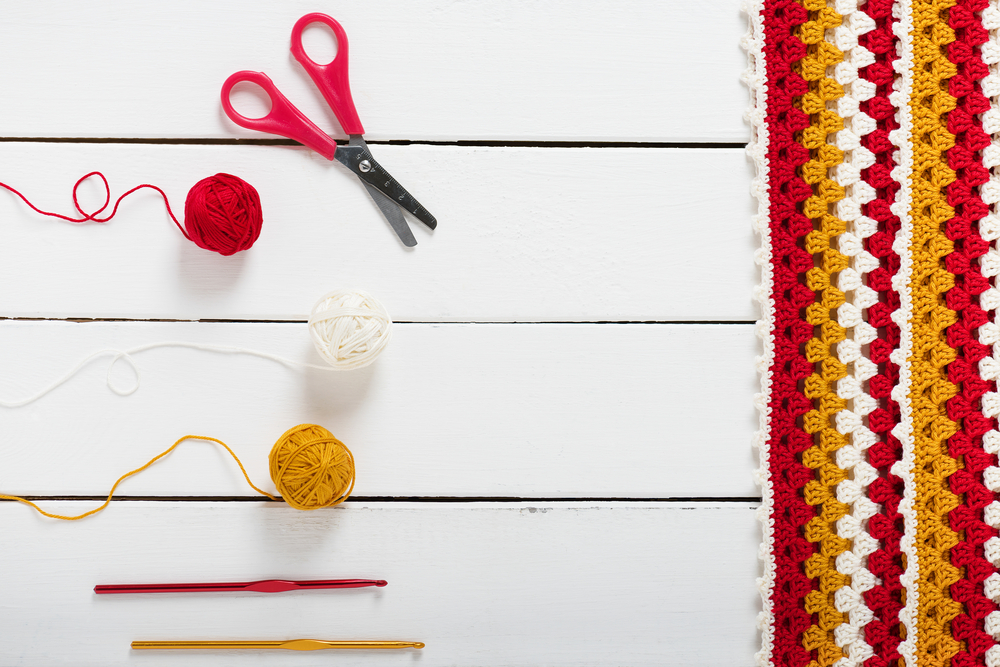 We believe strongly that crocheting is an art like any other, and work to encourage artistry and experimentation within the medium. The basis of such creativity is solid technique, something cultivated via a mastery of each element of the craft and regular practice. We aim to enable this via regular how-to articles, web tutorials and explanatory videos. In addition, we hope to give you inspirational ideas for your projects, influencing you to choose eclectic colour combinations and create interesting textures and patterns. In order to do this, we offer interesting imagery and fashion-style photo shoots to display the latest crochet styles.
For those who want to delve a bit deeper, we offer articles on the history of crocheting and other craft activities. Our regularly updated website also delivers interest pieces themed around crocheting and hand-made haberdashery, for example: lists of celebrity crocheters and knitters, how crocheting can benefit your health and comprehensive lists of the best knitting and crochet shops in your region.
Each week we offer a range of beautiful original patterns to help you craft durable, quality items for your wardrobe and home.
We are always looking for impassioned crocheters to write for us, so don't hesitate to get in touch with us via our contact form to pitch an article or enquire about a more fixed writing position. Unfortunately, all of our writing positions are unpaid, but this shouldn't take away from the pleasure of sharing your passion for crocheting and creating!